Perks & Benefits for Our Consultants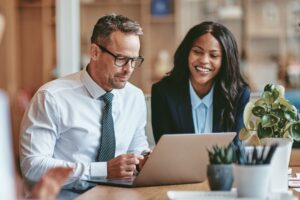 Flexible work hours.
Fast paced, dynamic team culture.
Defined and transparent growth and promotion path.
Competitive hourly pay. The more you bill the more you earn.
3 weeks' vacation plus 11 paid holidays in your first year.
401k plan – 100% of 4% match, immediately fully vested (6 month wait period to enroll).
Medical, dental, vision, LTD, STD, AD&D insurance benefits.
Please note medical benefit offers TechTalent financial contribution.
A rich maternity, paternity, adoption and volunteerism policy.
Access to a health and wellness program that offers rewards, incentives, FREE Health coach and tools for your overall health.
Team lunches, events, holiday gifts and regular team building activities.
Culture that is founded upon our core values and cares about the success of our employees.
The TechTalent Squared Healthy Lifestyle
It feels almost impossible to balance work, life, and fitness with limited hours in the day.  At TechTalent Squared we believe that prioritizing our physical health can transform our performance at work. We promote a work hard, play harder environment and we care about our employees' health, fitness and overall well-being.
Fitness is a part of our culture at TechTalent Squared. We provide financial contribution to your gym membership  and are encouraged to go to the gym at some point in the work day, to spend an hour to work on our own health and fitness. We are also provided access to a health coach and nutritionist for guidance on planning and maintaining a healthy diet.
Our entire team has been taking advantage of these health coach, nutritionist and gym sessions. We enjoy being able to have the freedom of making our health a priority.
TechTalent Squared is not just a job – it is a lifestyle and family culture that we are proud of.
We only hire professionals that are team players that share the same drive, passion and core values!
Our Consulting team is growing and we are always looking to hire. If you value financial and professional freedom, are driven and dedicated and want to contribute to the TechTalent Squared culture, please send resumes to: info@techtalentsquared.com